Once you unbox your hotspot, we advise to leave it powered on and connected via Ethernet for one and a half hours before attempting to set it up. This is to ensure the device receives the latest firmware update in the event that one is released while your device is in transit. After the first power on, the device will take up to 1.5hrs to automatically install the latest update. You may then resume with the next steps.
1. Location
Find the best location for your hotspot. The general advise is to avoid any metals in front of the antenna and double-glazed windows where possible. Avoid exposing the device to direct sunlight, as that might cause it to overheat.
2. Install the antenna, Ethernet and power.
Ethernet is strongly recommended to be used instead of WiFi where possible.
Connect the power supply and the included antenna to your Linxdot.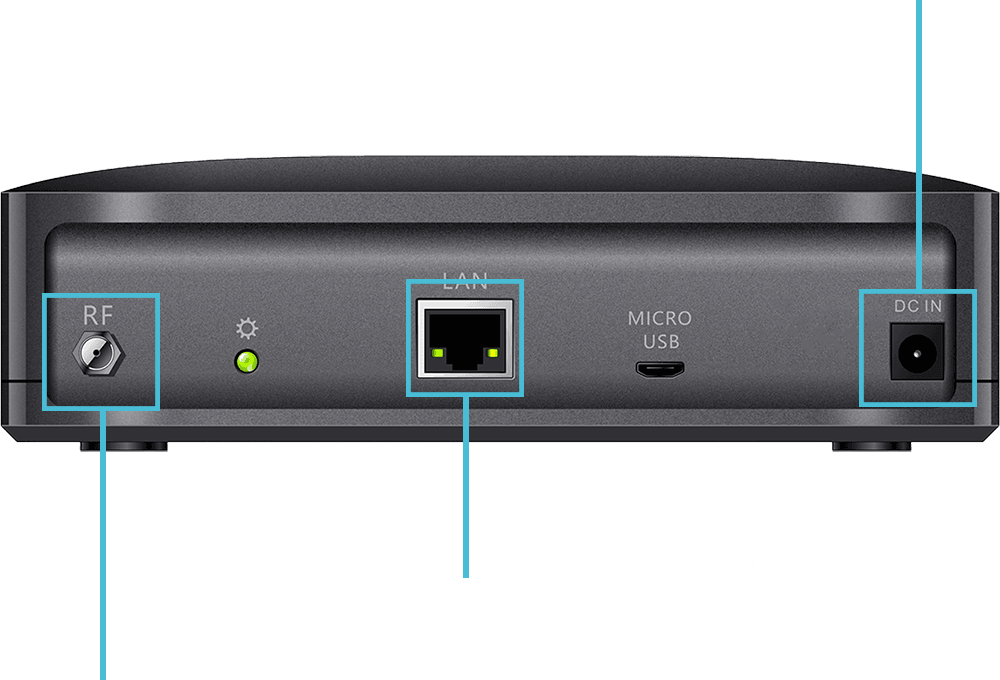 Once the Linxdot is powered, the LEDs will light up like this: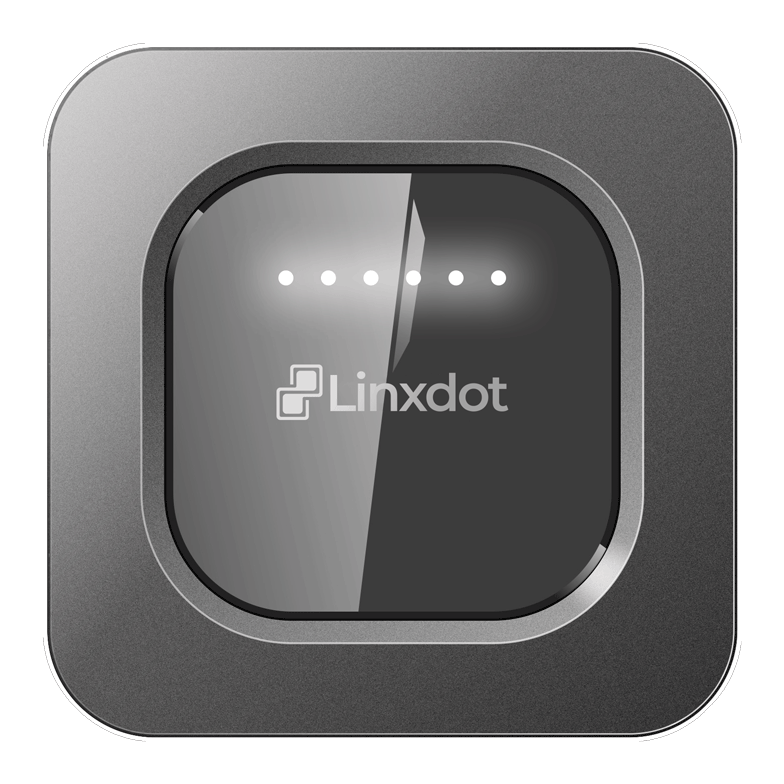 The LEDs will blink white if the device is powered on and connected to internet via Ethernet or WiFi. The device will continue blinking white until the location is asserted and the location assert transaction is accepted by the Helium network.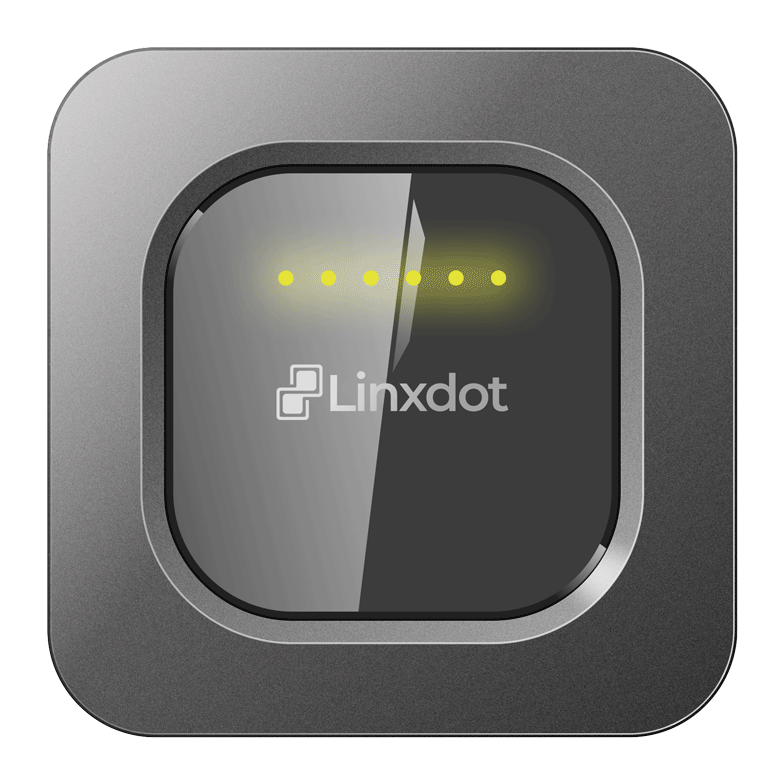 The LEDs will blink yellow when the device is powered on but it's not connected to a network. This is expected on a newly unboxed unit. It will remain flashing yellow until an Ethernet or Wifi connection is established.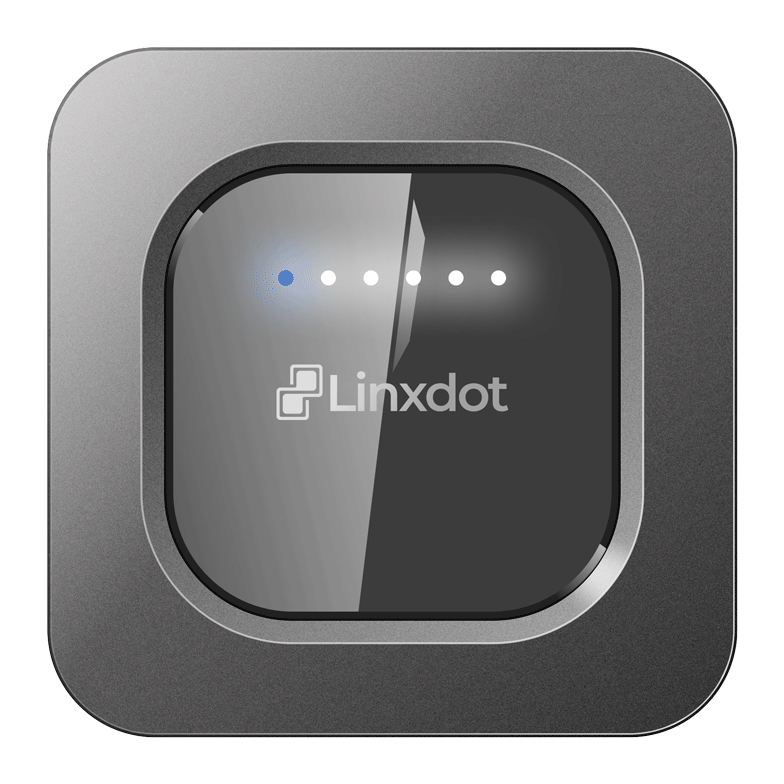 Within 1-2 minutes of powering the device on, one of the LEDs will turn blue. This means the device is ready to Bluetooth pair and setup via the Helium app.
3. Activate your Linxdot
Download the Helium app on your Android or iOS smartphone.
Once the app is ready, press the + icon on the top right of the Helium home screen.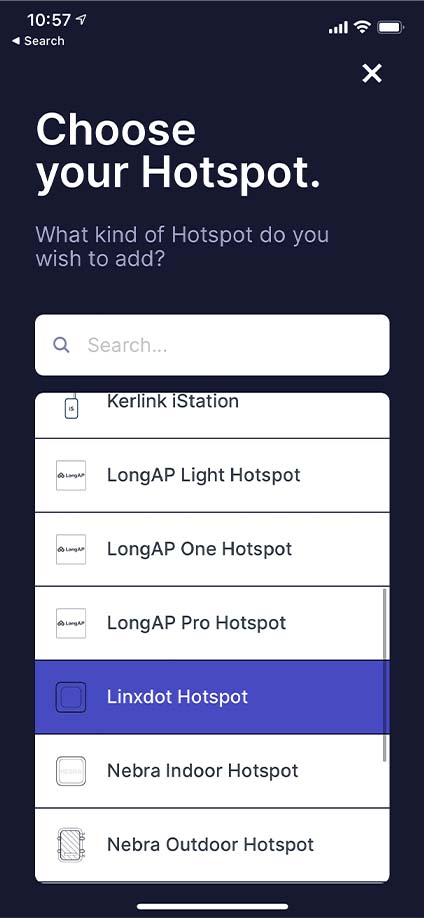 Select the Linxdot Hotspot from the list.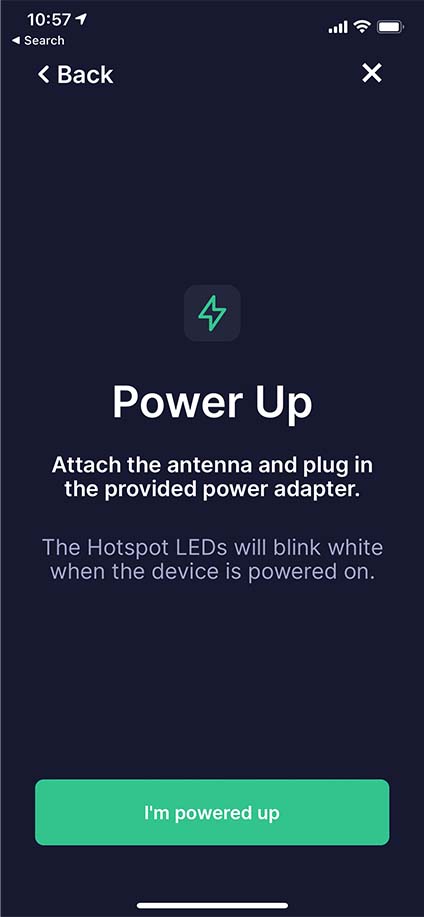 Agree to diagnostics once your device is powered with one LED blinking blue as per the images in step 2.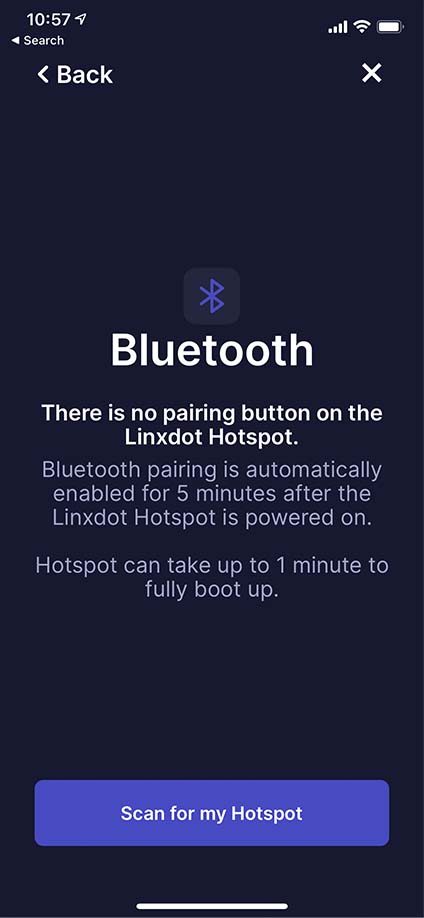 Scan for your Linxdot and select it once found.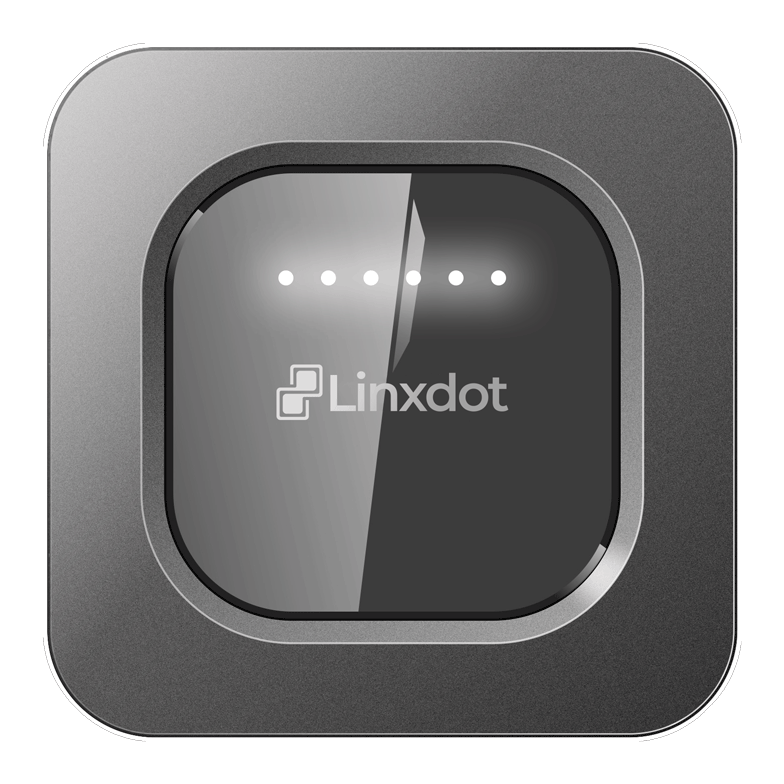 The Linxdot will continue blinking white once activated and connected to internet via either WiFi or Ethernet. It will only turn green once the location_assert transaction is accepted by the blockchain.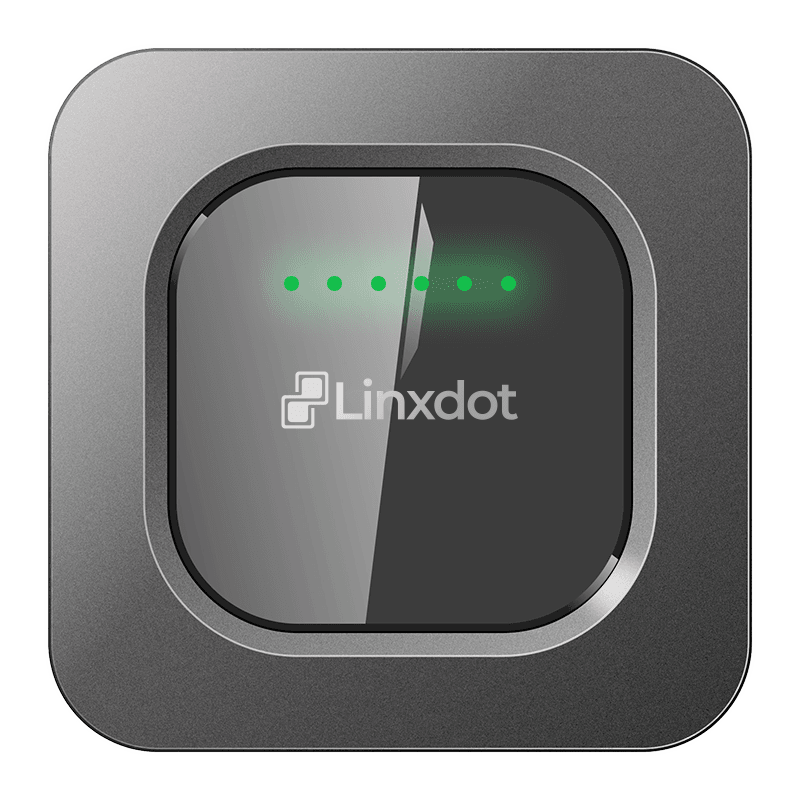 Once the location is asserted, the LEDs will turn solid green. It may take up to one hour for the location assert transaction to be accepted by the blockchain. This means the hotspot is active and working as normal.